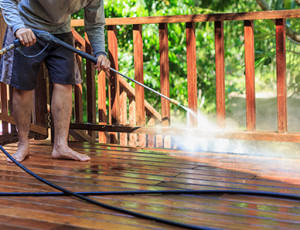 Looking for reliable and affordable power washing services for a variety of surfaces? Look no further than ACK Estates. Our experienced team utilizes cutting-edge equipment and eco-friendly cleaning solutions to deliver outstanding results on surfaces like siding, driveways, sidewalks, patios, decks, and more.
Salt water can be particularly damaging to exterior surfaces if your property is located near the ocean. The salt in the water can cause oxidation and staining on porous surfaces like concrete and corrode metal surfaces. Over time, this can lead to significant structural damage and costly repairs. That's why we offer power washing services designed to remove saltwater stains and protect your property from further damage.
Our team understands that every property is unique, so we tailor our power washing services to meet your needs. Whether you need a one-time cleaning or ongoing maintenance, we have the expertise and resources to complete the job. Plus, regular power washing can help extend the life of your property's exterior surfaces by removing harmful contaminants that can cause damage over time.
At ACK Estates, we pride ourselves on delivering excellent customer service and reliable workmanship that exceeds your expectations. Contact us today to learn more about our power washing services and schedule an appointment to protect your property from the damaging effects of salt water.