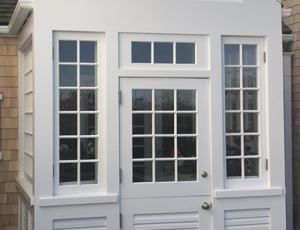 At ACK Estates, we understand the importance of maintaining your property's appearance and functionality. That's why we offer comprehensive property maintenance services, including professional painting, expert carpentry, and reliable deck repair.
Our skilled team of professionals has extensive experience providing high-quality painting services for both interior and exterior surfaces. We use premium paints and finishes to enhance your property's curb appeal and protect it from the elements.
We also provide expert carpentry services, such as repairing or replacing damaged wood structures like doors, windows, and trims. Our skilled carpenters can also create custom-made structures, including bookshelves, cabinets, and shelving units, to meet your unique requirements.
In addition, we offer reliable deck repair services, such as fixing or replacing damaged boards, railings, and stairs. We use top-quality materials to ensure your deck is safe, stable, and long-lasting.
At ACK Estates, we take great pride in delivering outstanding service and exceptional workmanship that surpasses your expectations. Contact us today to learn more about our painting, carpentry, and deck repair services, and let us help you maintain your property in top condition.