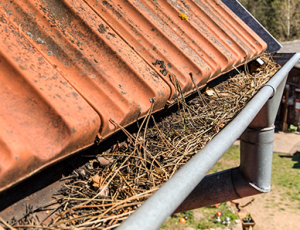 Gutters are an essential component of your property's roofing system, helping to channel rainwater away from your property's foundation, walls, and roof. However, if your gutters become clogged with leaves, debris, or other debris, it can lead to water damage and costly repairs.
That's why we offer reliable and affordable gutter cleaning and maintenance services at ACK Estates to keep your gutters functioning optimally. Our experienced professionals use specialized equipment, including high-powered vacuums and pressure washers, to remove all the debris from your gutters.
We also inspect your gutters for any damage, such as cracks or leaks, and provide repairs as needed. By regularly cleaning and maintaining your gutters, you can prevent water damage to your property and extend the life of your gutters.
At ACK Estates, we understand the importance of maintaining your property's appearance and functionality. We take pride in delivering excellent customer service and reliable workmanship that exceeds your expectations. We work with you to develop a customized maintenance plan for your property's unique needs.
With our gutter cleaning and maintenance services, you can rest assured that your property is protected from water damage and that your gutters are functioning correctly. Contact us today to learn more about our services and schedule an appointment to keep your gutters in top condition.